We are almost three weeks late with this post. We typically try to publish this annual post around the 1st of the year. My sincere apologies for the delay. 2022 started off with the dark cloud of the Omicron Covid-19 variant making us all collectively question whether or not the Covid19 pandemic was truly behind us. As the year progressed, it appeared that the world was resuming to pre-Covid life to varying degrees. The live music scene came back roaring and the propensity towards "revenge travel" seemed to eclipse concerns around inflation and the rising cost of flight fares for many. We also got to hear the musical output of the artists/bands we highlighted in our "Veteran artists returning with new music in 2022" post. Some of our enthusiasm fell short of what was appropriate while in some cases, our excitement was somewhat misplaced. But of the artists we highlighted, the top comeback story was that of British new wave duo Tears For Fears. It appears that they capitalized on a common syndrome of "absence makes the heart grow fonder". A strong album narrative at least partially rooted in personal loss (Roland Orzabal, one half of the band, recently lost his wife Caroline) along with some of the finest work of the band's career propelled them back to the US top 10 albums chart after 30 years (their last US top 10 album was "Seeds Of Love" from 1989) with "The Tipping Point". They also scored a top 5 album in the UK with the fantastic "The Tipping Point". Songs such as "Break the man" and "Secret Location" from this album rival their hit classics in terms of commercial viability and radio-friendliness. Of the other bands that we listed in our "Veteran artists returning with new music in 2022", the only other band that came unbelievably close to resurrecting their imperial phase was British dreampop duo Dubstar (formerly a trio with Steve Hillier) with their album "Two". This year, we have an interesting lineup of acts slated to return with new material. They are as follows:
a. Everything But The Girl:
Over 23 years since their last album "Temperamental", this duo (and now a married couple) of Tracey Thorn (one of the finest female vocalists of the last four decades) and Ben Watt are back together to remind us once again what a potent force of nature they were in the music industry. The Todd Terry remix of "Missing" (from their album "Amplified Heart") in the mid-90s catapulted them from the realm of critics' darlings to global ubiquity. In fact, in the book "Maximum City" (a fascinating look at the contradictions that define the city of Mumbai in India) the author Suketu Mehta talks about a girl that performs at one of Mumbai's seedy dance bars (bars where fully clothed women dance to recorded Hindi film music for an audience of repressed men but earn far more than strippers in the west do). Her command of English was limited at best but she could sing the chorus of "Missing" by Everything But The Girl perfectly well. With this massive hit, the duo had finally found audiences in parts of the world where they were previously unknown. Their global fame also became the catalyst for one of the most stunning stylistic reinventions as they went from a lite-jazz/jangle pop/folksy act to a dance and trip-hop act with "Walking Wounded" being their most successful album to date. For context, this was over a decade into their musical career. Post the 90s, parenthood and domestic life became the duo's primary focus. In the interceding years, Ben and Tracey released solo material separately but the prospects of a return as a creative unit did not look remotely promising. In 2022, the duo did a fine job of keeping their creative reunion a secret until they had a complete album ready. The new album "Fuse" is slated for release on April 21, 2023 and the minimalist but up-tempo lead single "Nothing left to Lose" surfaced on January 10, 2023.
For those wondering which stylistic incarnation of their career the band plans to visit, they got their answer with "Nothing left to lose". "Fuse" is undoubtedly going to be a modern sounding record and April cannot arrive soon enough.
b. Sam Smith:
We are proud to say that we first featured the music of Sam Smith on our global 24/7 online radio broadcast before he was known in the US and definitely before he became an integral part of the modern musical mainstream. I personally have mixed feelings about him as an artist. With a soulful vocal aesthetic far beyond his years, he just might be the finest male vocalist of the current generation of musicians. The only other male artist in recent decades that showcased this breed of vulnerability in his voice was one of Sam's idols – the legendary George Michael. That being said, as a songwriter, he still falls a little short of his idols. While I have been a fan of songs on which Sam Smith has been a featured vocalist (his collaborations with Disclosure in particular are top-notch), his solo music has been somewhat hit-or-miss for me personally. His fourth studio album "Gloria" is slated for release on January 27, 2023. In interviews, Sam Smith has described the word "Gloria" as being emblematic of a fighting spirit to move forward. It is also his first album that is NOT tied to a relationship breakup. The album boasts a string of high-profile producers including Stargate, Calvin Harris, and Swedish songwriting/production legend Max Martin. The album's second single "Unholy" (it is worth nothing that I am NOT a fan despite its theatrical and provocative music video) featuring Kim Petras is Sam's first #1 single on the Billboard Hot 100. Needless to say, I am not sold on any of the singles from "Gloria" that have seen the light of day but am incredibly open to the prospect of being surprised once the album releases – given that Sam Smith does please every now and then.
c. Depeche Mode:
Depeche Mode's story is one of the most fascinating ones in pop music. They emerged as part of Britain's potent New Wave movement in the 80s but their propensity towards unshackled experimentation set them apart from their contemporaries and the laid the foundation for an easy transition into the 90s (something most of their peers struggled with). This transition and growing star power culminated in their first US #1 album in 1993 with "Songs of faith and devotion". Sadly, in my opinion, that was the end of what I consider the band's imperial phase (musically speaking) – which began with their 1987 album "Music For The Masses". In an interview from over a decade ago, lead singer Dave Gahan indicated that he found the template of pop music far too restrictive. This might explain the lack of hooks in the music that followed over the next few albums. As a result, my enthusiasm for newer music from them has waned over time. Not too long after the rather unexpected demise of Andy Fletcher (the band's keyboard player), the band (now reduced to the duo of Dave Gahan and Martin Gore) announced their upcoming album "Memento Mori" (scheduled for release in March 2023). This is the band's 15th studio album. A snippet of a new up-tempo song titled "Ghosts Again" recently surfaced online and is the source of the first burst of true anticipation that I have felt for new Depeche Mode in over two decades. "Ghosts Again" brims with the elements that make for potent radio fodder – something the band's "Violator" and "Music for the masses" albums offered a healthy amount of.

If this song is even remotely indicative of the overall sound of "Memento Mori", fans are in for a treat. More importantly, it would help dissipate fears of those that wondered if there is life for Depeche Mode after the demise of Andy Fletcher.
d. Sophie Ellis-Bextor: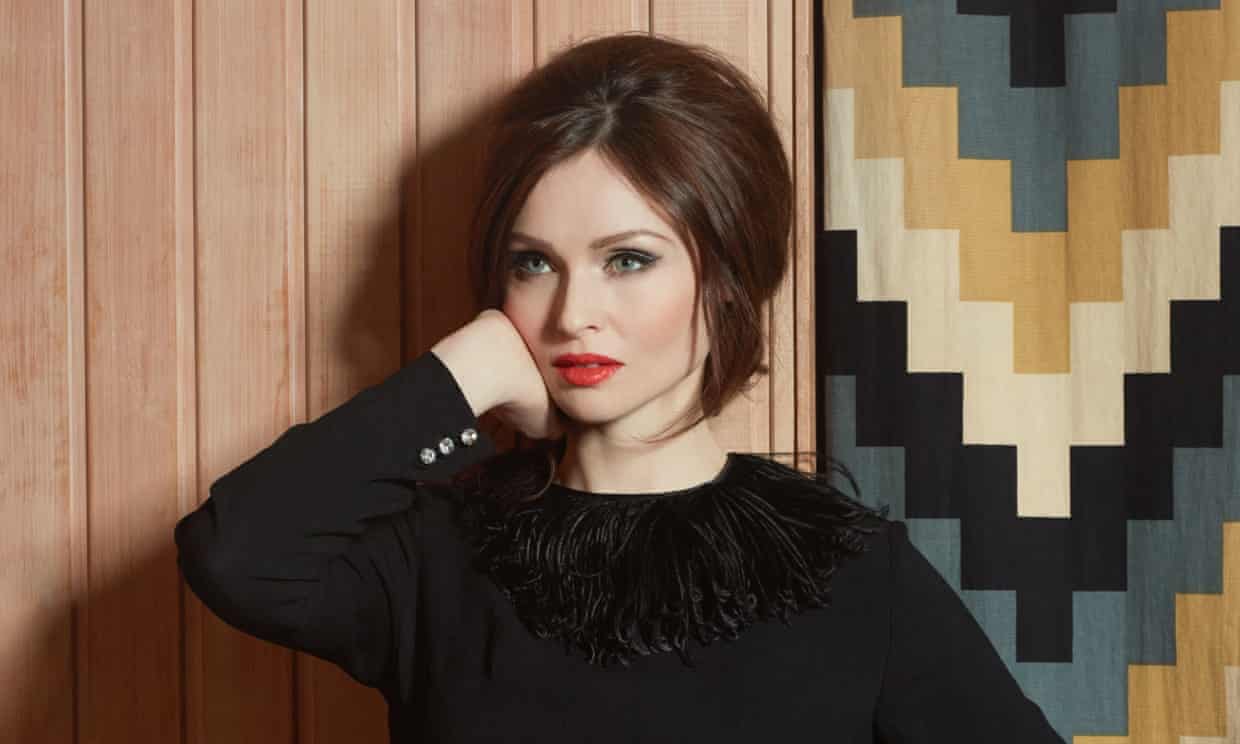 In 2001, the sights and sounds of our respective study-abroad experiences while in college became a focal point of several discussions among those of us that had spent a summer studying outside the US. It became very clear for many of the students, that the song of the summer in their respective countries was the disco smash "Murder on the dancefloor" by Sophie Ellis-Bextor. Her polished sound seasoned with an unapologetic embrace of the musical past was quite the counterweight to the hip-hop and R&B dominated US music scene that had become increasingly inward looking and geocentric in the early 2000s. This might also explain Sophie's relative obscurity in the US despite being a massive pop star overseas. Here is a note we received from one our radio listeners that discovered her music on our radio station in 2016:
I appreciate hearing new (at least to me) artists on RCB (Radio Crème Brulee). The new song from Sophie Ellis-Bextor is very good. First time I've ever heard her, but obviously, after some research, she's been on the scene for a decade and a half. I also liked some of her videos (Get Over You was very innovative with the mannequins!).
Sophie is yet another manifestation of America's insularity from the broader global pop music landscape (something that has become far less of an issue in the last 10 years as more people move away from terrestrial music radio to on-demand streaming as their primary music discovery mode). My love affair with her music started with "Me And My Imagination" – the second single from Sophie's "Trip the Light fantastic" album. While I am not sold on her albums as a whole, every album has something on there that we gravitate to instantly and add to our radio playlists. Her upcoming album sees her reuniting with producer Ed Harcourt and the snippets from the recording studio that have been teased so far are uptempo. Sophie's star factor saw a resurgence during the pandemic thanks to her Kitchen Disco livestream which involved her performing her own songs and hit singles by other artists in her kitchen with her kids and husband (Richard Jones from The Feeling). Hopefully, this ensures that her new material will get the attention it deserves.
e. Tennis:
Everything But The Girl is NOT the only married couple returning with new music this year. Colorado-based couple Tennis (featuring lead singer Alaina Moore and her husband bass player Patrick Riley) are also less than a month away from releasing a new album. My love affair with their music started in 2014 with the breezy and euphoric single "Never work for free". Pitchfork magazine's comment (below) on the duo's "Ritual in Repeat" album is an apt description of the band's sound:
"Ritual in Repeat" is a nicely confident album, one that takes a simple formula—play Moore's sweet, thin voice against sour, brooding arrangements, and eventually break open into sticky, yearning choruses laden with harmony—to a few unexpected places.
Lead singer Alaina's voice is somewhat reminiscent of the voice of Madonna in her early years but this voice is super-imposed over a vintage sound that borrows from the 70s and brims with great harmonies. Not every album of theirs is perfect from start to finish but each album has at least 2-3 sonic gems to offer. Their new album "Pollen" is slated for release on February 10, 2023. Two singles titled "Let's make a mistake tonight" and "One Night with the valet" from this album have so far seen the light of day. They are not the band's strongest to date but they definitely delve deeper into the sonic template that the duo has meticulously crafted over this past decade.
f. Caroline Polachek:
It looks like Alaina Moore and Patrick Riley from Tennis are NOT the only former students from the University of Colorado returning with new music this year. Caroline Polachek, former lead singer and one half of pop duo Chairlift is slated to return with new material this year. She first popped on to our radar with the hit single "Bruises" by Chairlift but it was the Chairlift single "Crying in Public" that drew me to her and drove in this idea that she was not some flavor-of-the-moment artist. Last year, with the release of "Billions", the second single from her upcoming album, it became evident that Caroline is poised for longevity. Her ability to break the template for standard pop music while still offering something commercially viable is stunning and relatively unparalleled among her peers today.
Kat Bouza from Rolling Stone described "Billions" as "a trip-hop inspired, hallucinogenic epic that finds the songwriter expanding upon the inventive production style perfected on her critically acclaimed 2019 album, Pang". Her new album "Desire, I want to turn to you" is slated for release on February 14, 2023.
g. Kurt Nilsen:

Outside of Scandinavia, the name Kurt Nilsen seems to be almost exclusively associated with the one-off "World Idol" contest in 2004. Despite backhanded compliments from the judges (including Simon Cowell) and the presence of hot-favorite Kelly Clarkson in the competitive pool of candidates, Kurt's warm and angelic voice cemented his victory. Kurt was the contest's "dark horse" and the posterchild for those whose vocal ability more than compensates for a lack of visual appeal (a highly desirable and marketable attribute in the world of pop music). Sadly, at least in North America, he faded into relative oblivion despite releasing radio-worthy music on albums such as "Push Push" and "A Part Of Me". After what feels like a long hiatus, he has returned with a lead single of his "yet to be named" album. "Get moving too" (the new single) does not reach the highs of songs such as "Silence" (from the "Push Push" album) and "Rise to Occasion" (the title track of the album of the same name), but it showcases a voice that continues to mesmerize. I hope the new album release date is announced soon.
h. Ralph:

Canadian starlet Ralph (aka Raffaela Weyman) is hands down one of pop music's best-kept secrets. In a world wherein modern pop music is dominated by a non-trivial dose of mediocrity, Ralph's relative obscurity is a tragedy – especially since she has been releasing music for over seven years. In 2017, we selected her single "Tease" as the first great pop single of that year. Given her gift for penning hook-laden choruses and catchy melodies, I believe she was poised for great commercial prospects. Despite not having popped in the musical mainstream yet (with a sound that is VERY commercially viable), her tenacity to persevere in a modern music industry that rarely promotes and rewards talent, is beyond admirable. That being said, since her fantastic 2018 album "A Good Girl", her releases have been somewhat hit-or-miss. This has not eroded my optimism for new music by her. I can barely wait for her album release date announcement.
i. Peter Cox:

Peter Cox is the voice and one half of the criminally under-rated pop duo Go West. Go West rose to prominence at the tail end of the New Wave era's heyday but they opted to make a stylistic deviation from their contemporaries. Their sound was a nod to the musical heritage of America's west coast (and hence the name of the band). While the path to a record deal was a difficult one, the songwriting partnership between band members Peter Cox (the lead singer) and Richard Drummie led to the two striking gold pretty quickly with their eponymous debut album. The album's lead single "We Close Our Eyes" peaked at #5 on the UK singles chart while their debut album yielded three more UK top 40 singles and became the precursor to Go West winning the "Best Newcomer" award at the Brit Awards (the British equivalent of the Grammy Awards) in 1986. The band appeared poised for greatness but the dreaded sophomore slump with the album "Dancing on the couch" hit them hard. Their comeback in 1990 with their hit single "King Of Wishful Thinking" (their first US top 10 single which was featured in the hit movie "Pretty Woman" starring Julia Roberts and Richard Gere) was the comeback against all odds. It was a catalyst for the success of their third album "Indian Summer". Sadly, the band split in the mid-90s as lead singer Peter Cox chose to indulge his solo aspirations. His sound was rooted in the adult contemporary and R&B genres and while his debut solo album met with some success in the UK, it went largely ignored in the US. Furthermore, he wasn't able to rekindle the magic he shared with Richard Drummie as part of Go West. Fortunately, at the turn of the 2000s, the band's former management brought the two back together for a second chapter of Go West. The most commercially viable tracks from this era include "Determination" and "Let Love Come" (although the midas touch of the band's original producer Gary Stevenson was conspicuous by its absence on this track). Peter Cox is flirting with a solo phase yet again but this time, he has reunited with Gary Stevenson – the producer that is largely responsible for the band's infectious sound on their eponymous debut album. Gary Stevenson also produced ABC's "Lexicon of Love 2" (which features the euphoric lead single "Viva Love"). This collaboration seems to give out some strong Go West vibes. Peter Cox released two singles last year – "Too Far Gone" and "She wants magic". The latter, in particular, might be Peter Cox's strongest musical offering and has all the swagger of a Go West record. We picked this song as our high-rotation (for our online radio broadcast) track of the month in August of 2022.
If this is the direction Peter Cox is headed in, the new album titled "Seaglass" could be a career highlight for him. It is slated for release on May 5, 2023.
j. Noel Gallagher's High Flying Birds:

In a Virgin Radio UK Classic albums episode from three years ago, the host Jamie East referred to the emergence of London-based rock band Suede as the birthing of the Britpop movement – a cultural movement in the 90s that encompassed comedy, art, film, and literature. It was defiant in its tone and theatrical in its presentation. The posterchildren of this movement were Oasis, Blur, Suede, and Pulp. That being said, as far as the music press was concerned, Oasis was the leader of this pack. This is an opinion I DO NOT share. I still believe Suede reigned supreme in this bunch but then again, my opinion has never been a popular one. This leads to a second unpopular opinion – that Oasis' key songwriter and co-lead singer (along with this brother Liam Gallagher) Noel Gallagher had a far more interesting career with this band Noel Gallagher's Flying Birds than he did with Oasis. Songs such as "Ballad of The Mighty I" and the super uptempo "Black Star Dancing" are far superior to anything Oasis ever recorded. This relatively new endeavor of Noel's has been incredibly successful too with the band's greatest hits album "Back the way we came Volume 1" topping the UK albums chart in 2021. Their next album "Council Skies" is slated for release on June 2, 2023 and two singles from this album have already seen the light of day. Both "Pretty Boy" and "Easy now" (the two singles that have released so far) are pleasant but not earthshattering. That being said, it is too early to make a judgment call on the band's upcoming material – given their perennial ability to surprise.
k. Belinda Carlisle: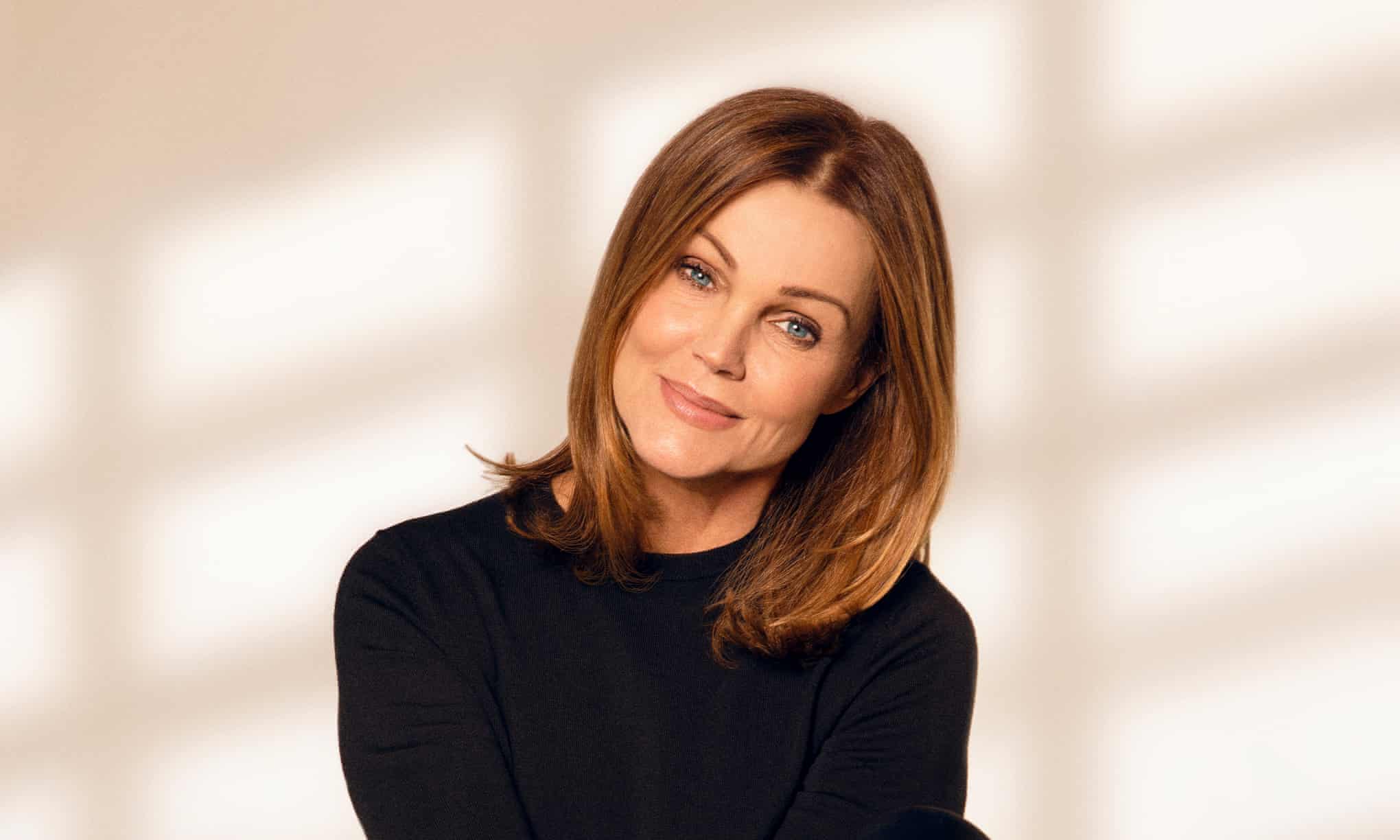 Belinda Carlisle is hands down one of the most successful female artists of the 80s and 90s both as a solo artist and as part of The Go-Gos. Her recent induction into the Rock and Roll Hall Of Fame (as part of The Go-Gos), a highly viewed documentary about The Go-Gos, and a concert tour titled Decades has launched this talented and ethereally beautiful lady back into the limelight. While the prospect of watching her live is great, what I personally crave is new material from her. It seemed like she disappeared from American airwaves after her "Runaway Horses" album but continued a successful streak overseas (especially in the UK and Europe) but she never should have faded from the music scene. We play songs of hers that did not receive their due in the US on our 24/7 online radio broadcast. Noteworthy examples include "Always Breaking My Heart" (penned by Per Gessle of Roxette) and "I won't say I'm in love". When she returned in 2015 with an infectious up-tempo single titled "Sun", it reminded fans and skeptics that she was a force to be reckoned with and continued to deliver her trademark vocal aesthetic (especially on the line "we are stardust") with relative ease. "Sun" was facilitated by Belinda's son James Mason. It appears that he seems to the catalyst for the next single (due in February 2023) by his mother. This time, a chance encounter between him and legendary songwriter Diane Warren (famous for hits such as "I don't want to miss a thing" by Aerosmith) at a coffee shop led to Belinda and Dianne Warren connecting and getting Belinda back in the recording studio – which is exactly where she belongs. This will be the second musical offering from Belinda. The first is a collaboration with the bonafide boss ladies of pop music – Dolly Parton, Cyndi Lauper, and Gloria Estefan. The song is called "Gonna Be You" and it is from the movie "80 for Brady". I am not particularly enthusiastic about this one but am waiting with impatience for "Big Big Love" from Belinda. There are also rumors that an EP or full album are in the works for Belinda but there is no timeline for a release yet.
l. Peter Gabriel: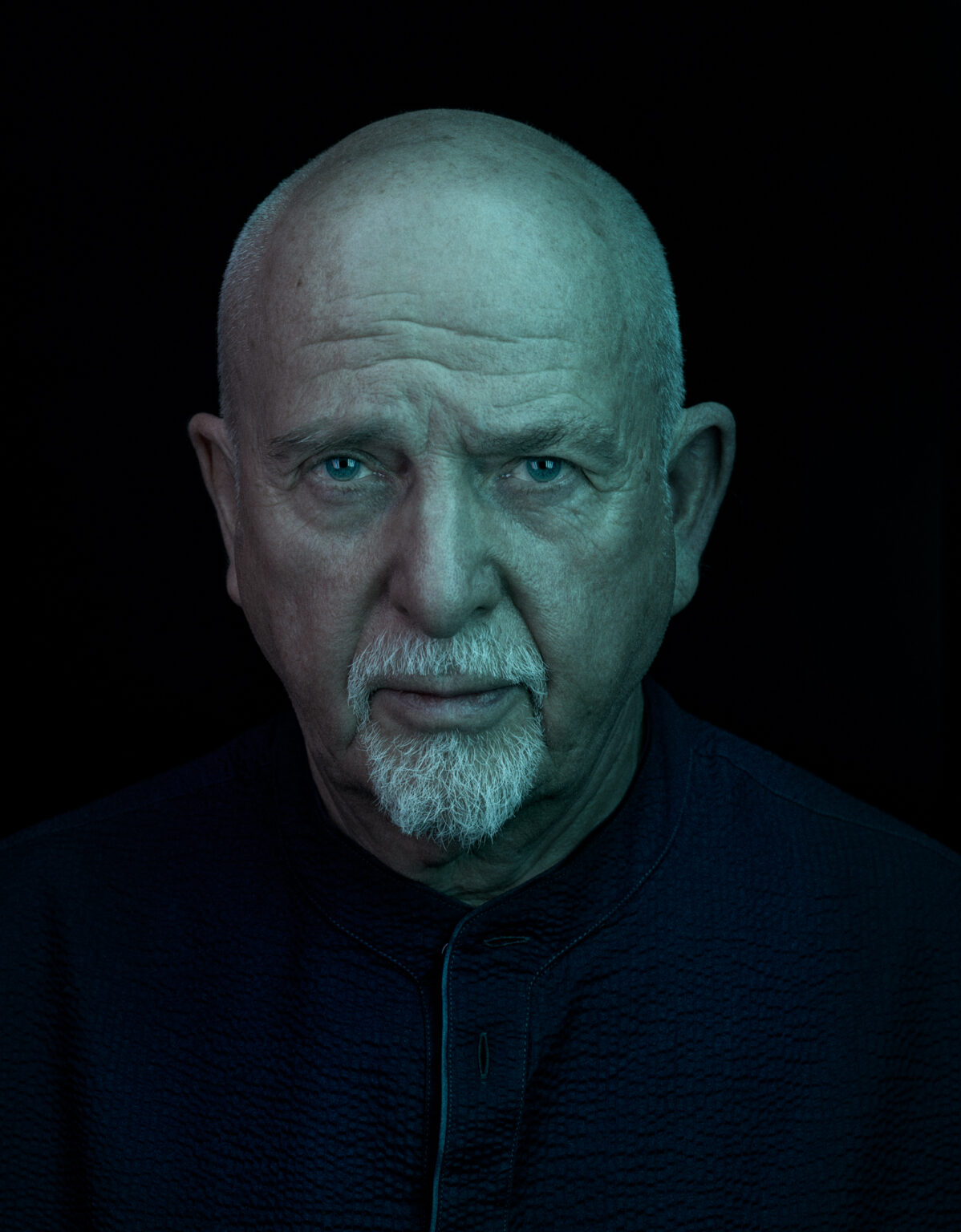 It has always struck me as odd when some members of Rock and Roll's elite feel the need to persevere and push themselves to record new material. Especially when it is probably easier for them to rest on their laurels and leverage the halo of their glory years by performing live to tap into what feels like a bottomless pit of remnant nostalgia among fans – something that is driving people to spend obscene amounts on concert tickets these days (yes Madonna, I am talking about your concert tickets and yes, I did buy an overpriced ticket because I am still fond of you). Furthermore, it does not appear that these artists are rewarded for their tenacity in the recording studio. Most new material by artists that rose to prominence in yesteryear goes largely unnoticed by curators of consequence in the mainstream thanks to a bias of ageism. Hence, I am always baffled when artists return with new music – especially after a hiatus that extends to decades. The latest member of the Rock and Roll elite to return is Peter Gabriel – the former lead singer of Genesis and a solo rock star in his own right. He recently released "Panapticom" – the first single from his upcoming album I/O (the release date has yet to be announced). Production maestro Brian Eno plays synthesizers and bells on this sonically majestic track.
Peter Gabriel has opted to take a slow-burn and staggered approach to sharing the songs on the album. Hence, we might hear several singles (released over the course of the year) before the full album is released. It has been ages since I have found myself truly excited about a Peter Gabriel and this lead single probably has a LOT to do with it.
m. Clark Datchler of Johnny Hates Jazz:


Many remember Clark Datchler as the voice and songwriter behind the timeless 1988 Johnny Hates Jazz hit classic "Shattered Dreams" – a song that continues to get regular radio airplay across the globe. In the UK, the album "Turn Back The Clock" by Johnny Hates Jazz topped the album charts and continues to be one of those few albums that are worth listening to from start to finish. Time has not eroded the album's sonic luster. After a 25-year hiatus from Johnny Hates Jazz, Clark Datchler reunited with bandmate Mike Nocito to release two albums "Magnetized" and "Wide Awake". Both albums are so flawlessly perfect that it left many wondering why Clark slammed the brakes on Johnny Hates Jazz after one album. Interviewers over the past decade have had some luck getting a compelling answer from Clark but in his livestream titled "Journey Songs", he bares his soul and gives viewers a glimpse into the headspace in which he made a life-changing career decision that many might consider self-sabotage. In the 90s, Clark embarked on solo endeavors. This part of his musical journey is captured in "Journey Songs" – hands down the best livestream you do NOT realize you are missing. Our review of Season 1 of this livestream will give you a sense of what to expect. At the end of season 1, Clark released a triple-CD album titled "Journey Songs Volume 1" which included remastered versions of songs from his first post Johnny Hates Jazz album. That album is called "Raindance". At the end of Season 2 of this fantastic livestream, the sequel ("Journey Songs Volume 2") will be released and it will include remastered versions of songs from Clark's album "Tomorrow" AND a host of songs from him that were recorded in the past but will only now be made available to the public. Clark Datchler is one of the finest songwriters of the last four decades. His ability to blend intelligent and though-provoking lyrics and adorn them with musical ear candy is exemplary. Journey Songs Volume 1 was filled with great radio fodder. Hence, we are incredibly optimistic that its sequel will build on the brilliance of its predecessor.
n. Pet Shop Boys:
I had the privilege of watching synth-pop duo Pet Shop Boys in concert at Madison Square Garden (New York City) in September 2022 as part of the Unity Tour with New Order. They put on a fantastic and theatrical performance that not many would expect from men in their 60s. These gentlemen show no desire to slow down as recording artists. Pet Shop Boys will be releasing their first new music for two years with the four-track CD EP, "Lost", which accompanies the 2023 edition of Pet Shop Boys "Annually" book, available in April. The four songs, "The lost room", "I will fall", "Skeletons in the closet" and "Kaputnik" were written and recorded as demos in London and Berlin in 2015 for potential inclusion on the album "Super" but weren't included "not because we didn't like them," according to Neil Tennant, "but because they didn't fit the album." The decision to release them now as an EP was made because "they all sit together quite well, production-wise, they're all super-electronic," and also because "some of them are sort of relevant to the world at the moment." The EP takes its title "Lost" from the first song, "The lost room", but "it also seems to represent a sort of larger, philosophical or political point, where there've been times recently where the world feels a bit lost in terms of the direction it's going in." The "Lost" CD EP and the 2023 edition of "Annually" will be released on April 15th and can be pre-ordered HERE.
Did we miss any artists and bands of consequence in our list? If so, please let us know via the comments section below! Last, but not least, wishing you all a Happy and healthy 2023!
Broadcasting Worldwide
In case you did not pick up on this earlier, the blog you are reading is affiliated with Radio Creme Brulee – an online radio station that features an eclectic mix of current pop and rock music from both sides of the Atlantic alongside hits, forgotten gems, and rarities from the last three decades. Alongside newer artists, we also play plenty of newer music by bands that rose to prominence in the 80s,90s, and the 00s. Noteworthy examples include Simply Red, Wet Wet Wet, Coldplay, Kylie Minogue, Dubstar, Tears For Fears, Duran Duran, Camouflage, Spandau Ballet, INXS, Depeche Mode, Suede, The Corrs, Jamiroquai, Johnny Hates Jazz, Simple Minds, and Culture Club.
Give us a spin when you get a chance.
We just might become your alternative of choice!